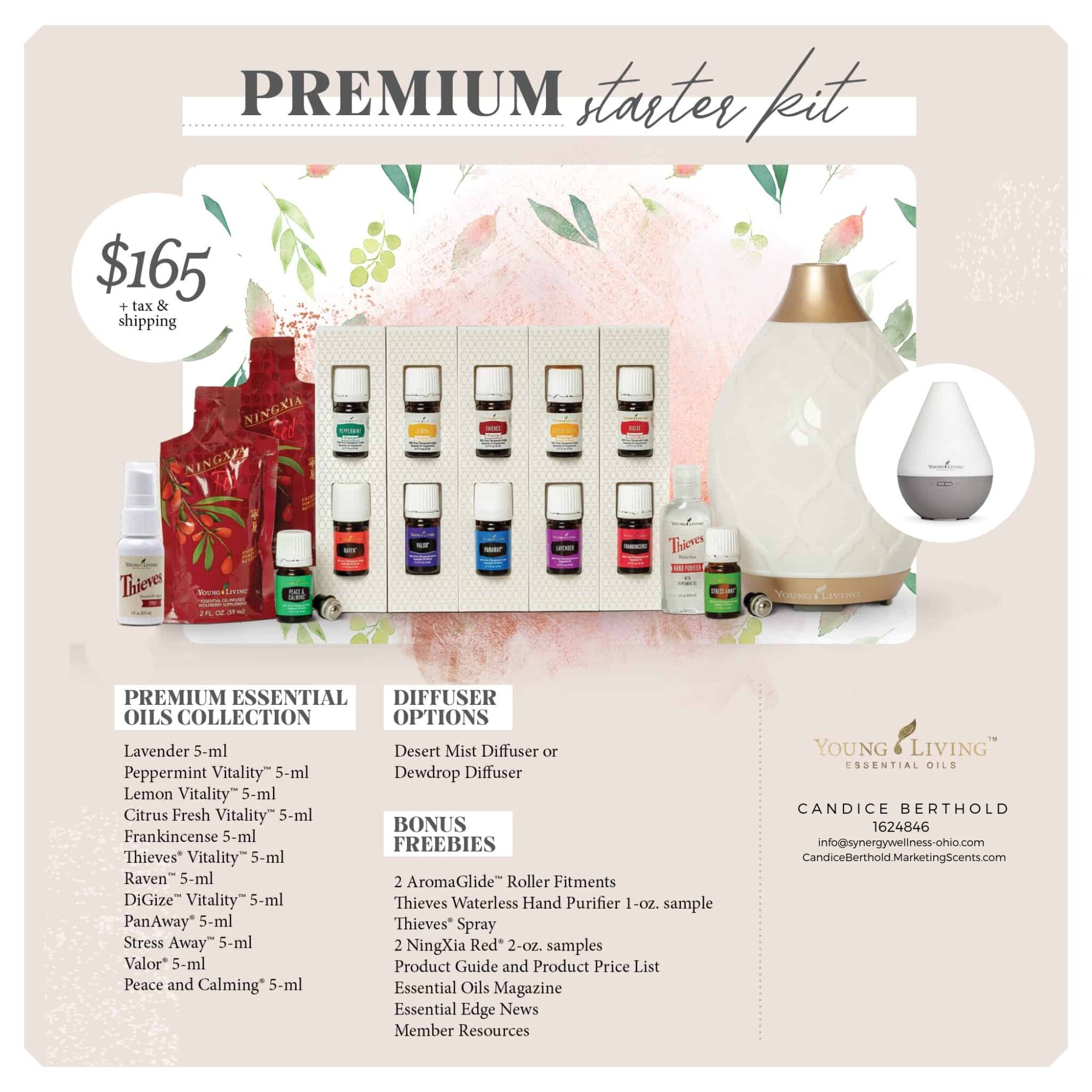 To purchase any starter bundle or for general "a la carte" shopping
Check out my Featured Bundle, my fave starter bundle
with two "must have" products
The link below the image to the left takes you to my shopping platform.
* Purchase the Feature Bundle, which is my favorite bundle to start with. It gives you the most versatile popular oils that support all body systems (The Premium Starter Bundle) and two "must haves" - V-6 Carrier Oil and Thieves Household Cleaner (ultra concentrated). This is offered at huge savings. In fact, nothing else Young Living offers is at the savings like this!
* Purchase any of the other Starter Bundles - Premium Starter Bundle (without the two add ons mentioned above), Thieves Starter Bundle, NingXia Red Starter Bundle, The Little Oilers Starter Bundle or either of the two CBD Starter Bundles
* Purchase any products a la carte
*Create your own Starter Bundle by choosing any assortment of products totally 100PV. The 100Pv total gives you wholesale pricing and FREE shipping, just as any of the about Starter Bundles do.
Questions? You are welcome to text me at 440-527-4440. Be sure to include your name and that you have questions about your intial order in the text.